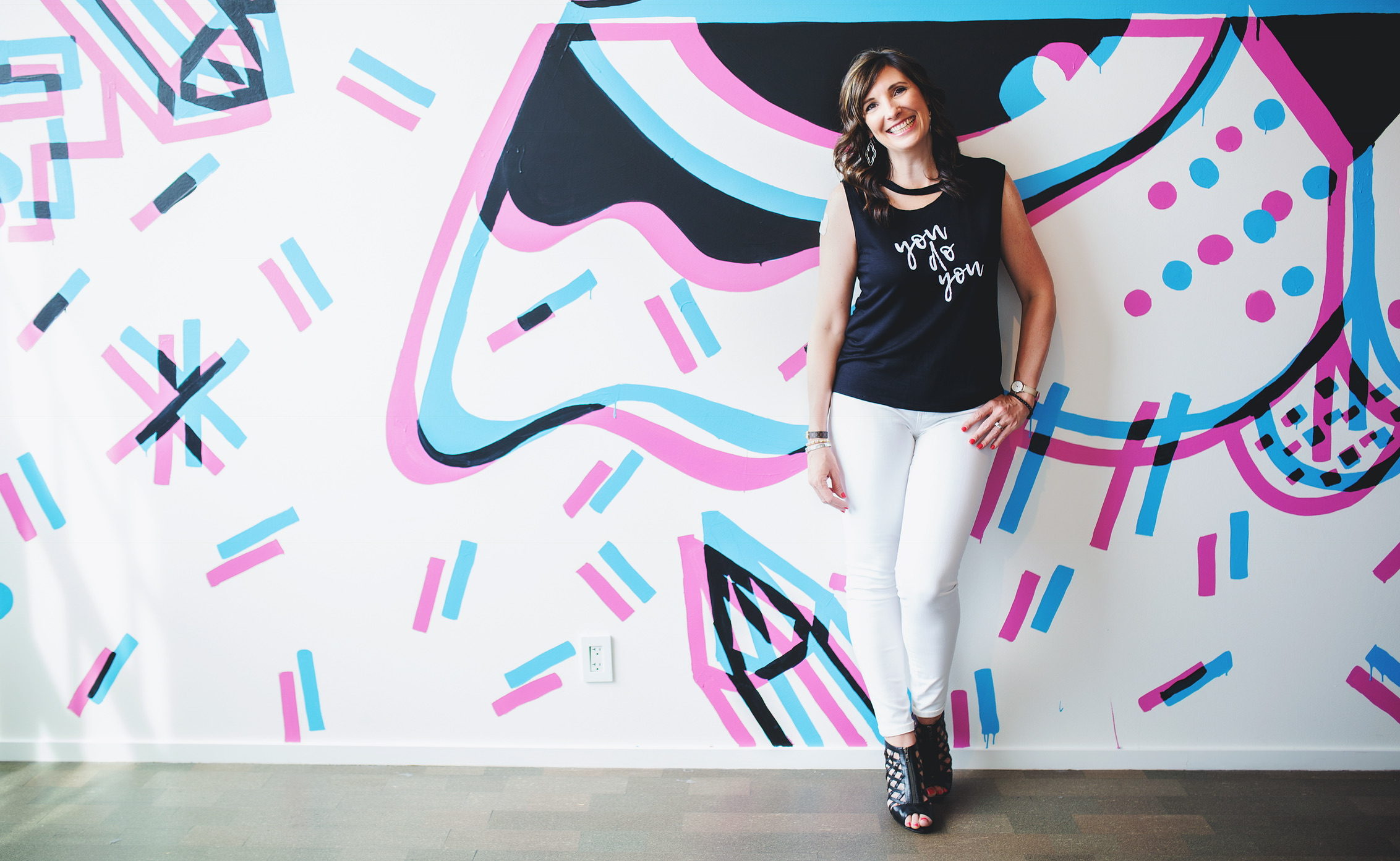 I totally get it – life is hard, and I'm here to help.
Are you ready for something more?
I don't have it all figured out either, but I'm all about the journey!
In our busy lives, it's so easy to put everything else first – your husband, your kids, your job…
I've been there. I'm a wife and mom of two active boys who race motocross. A while back, I was driving myself crazy working full time as an independent hair stylist. We were struggling to make ends meet financially and emotionally.
I had also convinced myself that everybody else had this great life, and I was the only one having trouble.
Nobody struggles, it's just you. Only you don't have friends. People talk about you. Everybody else has a clean house, bakes cookies, and has time for scrapbooking! You are a horrible mom.
I drove myself into a panic with all these negative thoughts. With all these lies!

I had to go through this life-changing journey to realize that those fears were all complete lies. These things were just not true. 
 I found my inner strength, which you have, too – and I made the change. I transformed from someone who could never find enough time to someone who makes my own time.
Need some inspiration?
I've put together anecdotes from my real, chaotic life as a mom and an entrepreneur. 

You'll find universal life lessons and fill-in-the-blanks to help you on your path to getting focused, sane, and goal-oriented!
The right time is now.
Time to make that positive change in your life obtain financial freedom (yes, you can!)
Time to take a leap in the right direction on your road to success.
Time to add value back into your life –because you're worth it and you deserve it.
It starts with you – and ends with us.
I never thought I had time to indulge in opportunity, until I found the strength inside of me to say I can.
You're hardworking, you're tough, and you're strong. Say yes to happiness – you deserve to. Take your first step and learn more about how I can help you get there.